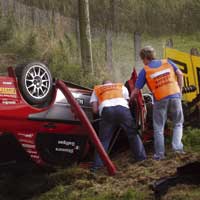 Volunteers in Motorsport
Volunteer marshals are vital to the safe and effective running of motor sport events all over the country.
Marshals are recognisable from their orange overalls or marshals' tabards. They perform a range of essential duties, from displaying flag signals for competitors at race events to manning time controls or junctions on a rally.
MSA-registered marshals are so highly trained and regarded that they are in high demand across the globe; over 500 British marshals regularly attend a wide range of overseas events, at the inviation of of the organisers, to share their expertise.
The best way to get started as a volunteer marshal is to join a club and attend a training day. For more information, visit the Get Started section at the MSA web site here
---
19th January 2018: Marshal requests.
Two events which we as a club have supported are looming on the horizon, they're still a fair way away, but we thought we would post the information here .
North Yorkshire Classic 25th March 2018
Previously we've run a test in both the morning and the afternoon, but its up to you as to whether you wish to help with tests or run controls or maybe both test in morning and controls in afternoon.
Let me know if your available to help, if its all day or just morning/afternoon and whether your preference is a test or control?
I'll then pass on details to Dave Boyes, the Chief Marshal. If you'd prefer to go out separately you can contact Dave directly.
Ilkley Jubilee Rally 15th April 2018
Previously we've run morning and afternoon tests, we have gone as a group and have been located at controls close together, and I'm thinking the same approach for this year. Signing on at The Milestone PH, Nr Harrogate on the Sunday morning.
In the first instance let me know whether you're available to help and I'll pass on details to Sioned Kitching. If she requires us to register there is a marshals link on the event web site http://www.jubilee-rally.org/marshals.html

---
---
15th January 2018: Marshals required, Lookout Stages 8th April 2018 continued....
This years event is to be held on Sunday 8th April and will be a round of EMAMC,
ANEMMC and ANWCC championships.
There are many changes taking place at Melbourne at present so it is likely that
the stages this year will be distinctly different and perhaps more entertaining
than previous events at Melbourne. Despite or perhaps assisted by these changes,
we are still intending to run at least 8 stages with a total mileage of greater
than 50 miles - your support is going to be even more important this year so
please come along.
As we will be implementing the latest MSA safety improvements, plenty of in
stage and radio Marshals will be required and as usual there will be Marshals
goodies as well as a Marshals draw.
If you and any members of your team are current registered marshals and have
completed the online training could you please let me know when you reply, along
with details of any one attending with you under the age of 18.
If you are not registered or have, or have not, completed the online training
please let me know, it is not a problem, you are still very welcome to assist
as we will be able to buddy you up with more experienced Marshals. Again, could
you please give details of any one attending with you under the age of 18.
There will be limited spectator access so if you want to be involved please come
and Marshal!
If you are able to help, could you please contact me at :-
lookoutmarshal@virginmedia.com

---
Marshalling with De Lacy Motor Club

Ilkley and District Motor Club Jubilee Rally Sunday 9th April 2017
---
8th February 2017: Marshals training.
Don't forget that if you wish to marshal without being "buddied up" from the beginning of 2017, then you will need to complete the online training module and registration process. You can do this by following this link and going directly to the appropriate MSA page. If you want to become a marshal then this video might be useful too.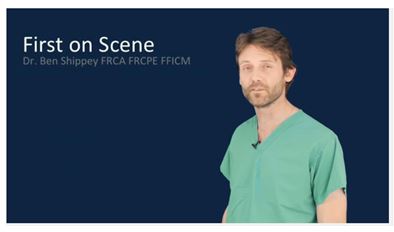 ---
---